Shan & Raj have a decade of experience as professional coaches and trainers in Latin Ballroom dance forms. Dance is their passion and the duo like to call themselves as VR DanceWorld as  they connect with the universe through dance.
Well know celebrity trainers, they have been part of multiple globally acclaimed projects with production houses like BBC One, Netflix, Bollywood productions like Yashraj films and Hollywood directors and crew.
The duo has been critically acclaimed as providing dance coaching and training as per European standards. Both have personally trained and have been coached by European and Asia Pacific Latin Champions. They have also won medals in WDSF competitions in various countries including:
– Gold in Asian Latin DanceSport Championship, Taipei 2017
– Silver in Thailand Open DanceSport Championship, Bangkok 2017 
Raj is the Ambassador for Freedom to Dance, UK and is deeply involved in helping grow the knowledge and love for this art. Raj has also had the privilege for being the only TedX Speaker for DanceSport in India.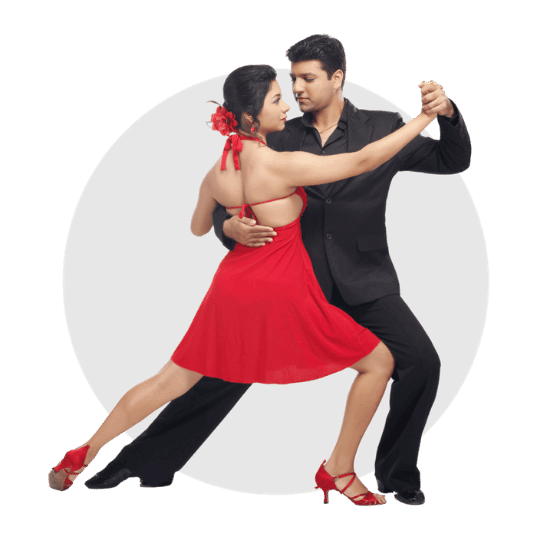 Shan & Raj have been the lead Dance Coaches in Tango for a Bollywood Blockbuster and have also partnered with the Argentine consulate to promote Tango as a dance form. As official organisers of DanceSport Championship  competitions for the past 5 years, they have been closely affiliated to the World Dance Council (a top DanceSport body in the world) for 3 years.
As passionate dancers themselves, they are extremely committed to their teaching and students and go beyond the call of duty to ensure that their students are able to bring out the best in themselves.
Their teaching style in competitive dancing is much more specific and rigorous, targeting the training of each and every muscle group and working on control and core strength, along with the dance routines. Here, the focus is on transforming the quality of DanceSport, in a manner laid down by the World Champions.