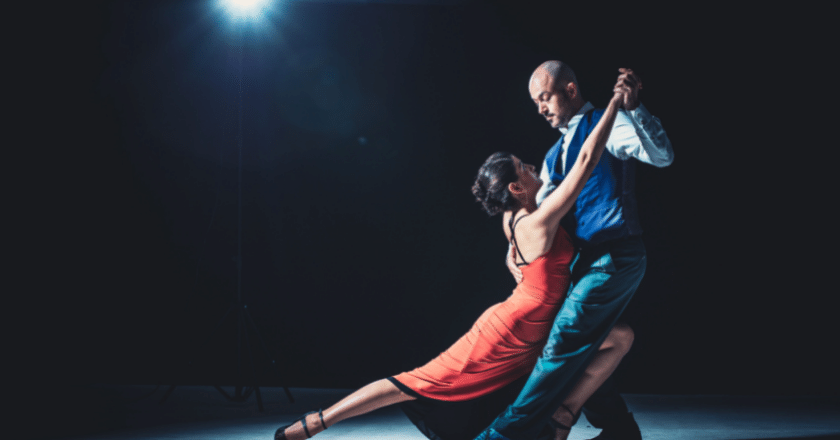 Argentine Tango Dance Classes: As the name suggests Argentine Tango originated in Argentina. It was mainly danced by the middle class society in the suburbs of Buenos Aires.
Argentine Tango has 3 different variants Tango Salon, Vals & Milonga. The music is very different for each of the variants. The Tango Salon is slow paced having sorrowful separation or love music whereas the others have faster paced tempo.
It was much later accepted by the upper class in Europe as a dance meant for stage performance and it continued to gain world recognition. Tango is danced in Closed Embrace where the connection or the embrace between the partners become the main essence.
This dance is a meditative dance form where through good lead and follow the woman can dance best with her eyes closed. The man leads the woman in various linear walking movements either in a straight line or a circular pattern from his torso whereas the lady follows first with her upper body to match his torso and legs being a little more delayed creating tangles, kicks and various styling interpretations to the music.
FOR PRIVATE DANCE LESSONS ENQUIRY
What will you learn in Argentine Tango Dance Classes?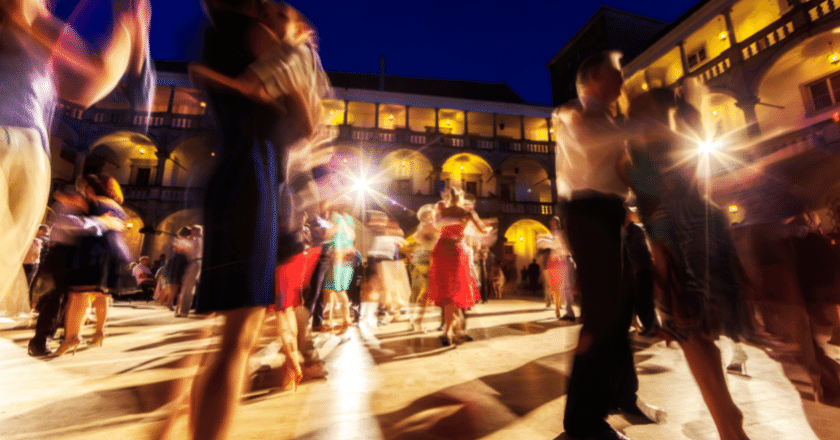 Learning Argentine Tango with Shan & Raj is an enjoyable process giving beginners a proper scientific method of understanding each concept which starts with Tango walks, various footwork, postures, lead and follow, ladies stylising interpretation & rhythm. Understanding of body weights is integral to dancing it well. Shan & Raj are known to make their students dance with beautiful body and leg aesthetics in the shortest time possible even if they are have zero dancing experience.
They have also been chosen to teach dancing and choreography to various actors and actresses for various Hollywood, Bollywood & British television series.
Who can join Argentine Tango Dance Classes?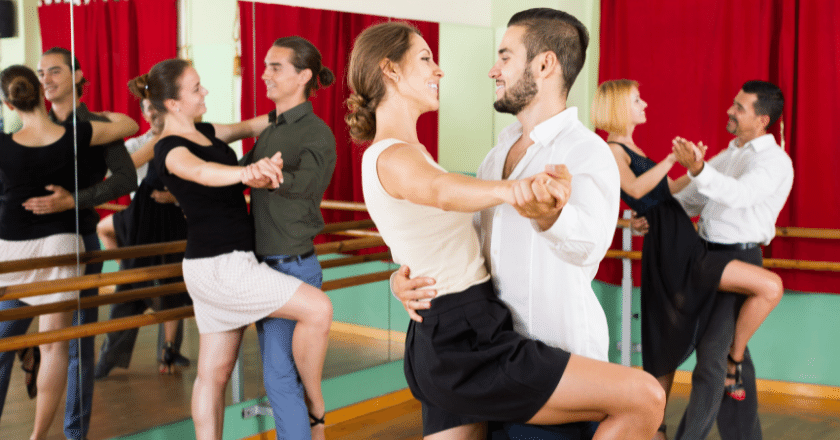 Tango can be danced by people of all ages – young and old. The meditative dance form is great for stress release. It also helps in improving your core strength as well as helping you get into better shape. So it is not usual to see people from all backgrounds and whether beginner or experienced dancers, coming to try out the Tango. 
Schedule for Dance Classes
Pricing for Argentine Tango Dance Lessons
Private class packages start from AED 200/- per class and group classes are offered at extremely competitive rates
Frequently Asked Questions

kshitij nigam
Awesome place intensive training sessions , super teachers, a must go in case u are serious about learning and competing in international dance sport events
Sajit Mittal
Have been taking the intensive Latin competitive class for over 8 months now. It is really good. Your body posture and internal muscles also improve along with your dancing.

Lav Singhania
Wow! Better than I hoped. Thoroughly enjoyed. Highly recommended for couples who wanna boost their chemistry. The personal attention is highly appreciated.

Ritika S
VR Dancesport is a great place to learn authentic latin dance forms. Teachers are amazing and I've been having a great time here!

Aditi Choudhary
I am glad to learn from Rajeswari ma'am and Shanon sir. It been a wonderful experience. They not only focus on teaching you the right moves but also on your stylization and body language.
Register for a Demo Class