Best Tango Dance Classes | Marina - Dubai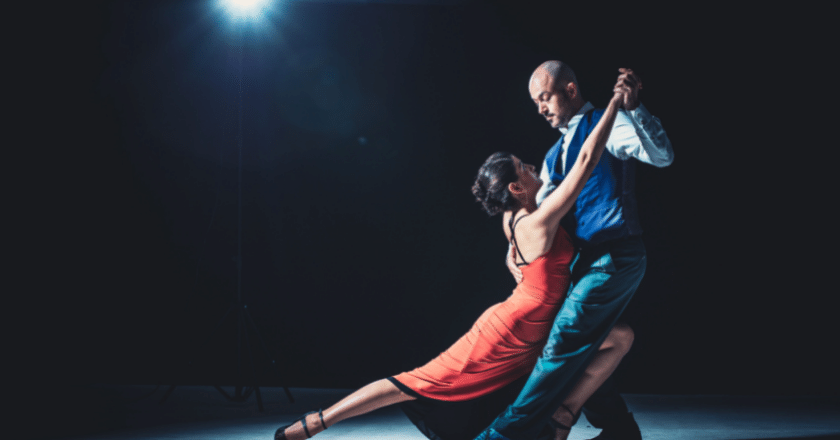 What is Argentine Tango? :  Argentine Tango originated in Argentina due its popularity among middle class society living there suburbs Buenos Aires area . It has 3 different variants: Salon, Vals & Milonga music depending on tempo having sorrowful separation/love song makes slower paced than faster numbered ones patter so you can enjoy better your partners moves when he's leading etc…
Tango is a type of dance in which two people take turns dancing. The word "tango" comes from the Spanish language and it means to touch or hold something while moving around; this term was used for couples who would intertwine their fingers with one another during these dances because they felt like holding onto each other's hand during such fast-paced steps.
The Tango is a meditative dance form that was originally performed for stage performance. It gained world recognition and continues to be danced in closed embrace where the connection or embrace between partners becomes its main essence, with good lead from man and followed by woman whose eyes are often closed during performances of this foot-tapping routine which can range anywhere from simple linear moves like those seen here on YouTube all over Europe up through complex circular patterns more reminiscent at times than anything else we've ever seen before!
FOR PRIVATE DANCE LESSONS ENQUIRY
What will you learn in Argentine Tango Dance Classes at Marina -Dubai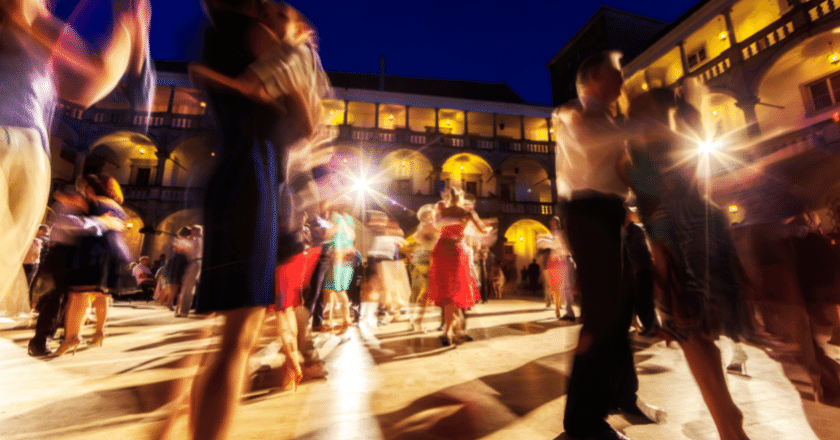 Learning Argentine Tango with Shan & Raj is an enjoyable and informative process that helps beginners understand the basic steps, footwork patterns, postures of a tango. They also teach how to lead or follow based on what your partner wants to do while making sure you are doing it correctly so no one gets hurt! If their student has zero experience but still want to learn quickly then they have classes where students will be able to master this beautiful dance in shortest time frame without any previous knowledge required at all which makes learning easy even for those who struggle sometimes when trying new things.
They have also been chosen to teach dancing and choreography to various actors and actresses for various Hollywood, Bollywood & British television series.
Who can join Argentine Tango Dance Classes?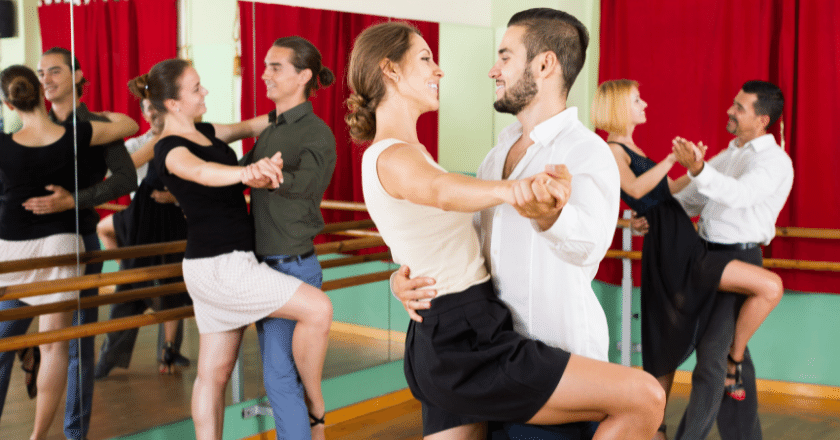 Tango is an amazing dance that can be done by people of all ages. It's great for stress relief and helps improve your core strength as well! So it isn't unusual to see newbies or experienced dancers coming here at VR DanceWorld in Marina – Dubai, looking to try out Tango because they know this will make them feel way more relaxed, even if only temporarily
It also teaches you how not only do movements with different parts of our body.
Schedule for Dance Classes
Pricing for Argentine Tango Dance Lessons
Private class packages start from AED 200/- per class and group classes are offered at extremely competitive rates
Frequently Asked Questions
Can I learn to dance Tango if I have never danced ?
"Yes", you can dance even if you have no experience in dancing, we have catered to visually impaired students and made them dance within 2 weeks. 


I am a beginner, can I have an advanced Tango class?
It's important to understand and appreciate the basics of Tango before moving on. It takes more than just following instructions; instead, you need to feel for what it means in terms or interpreting your partner's movements as well—this way when they make mistakes (or have different abilities) during practicing sessions together won't lead either one down an unhappy path!


Do I need a partner for Tango Classes?


Yes, Tango is a partner dance. However, you do not need to bring a partner for any of the classes as you can dance with our trainers in our private classes and with other fellow students in the group classes.

Are Private Tango Classes available?
Yes. Private Tango classes are offered at Marina – Dubai or at your location and any of our conveniently located studios across Dubai.


What do you need to carry and wear ?
You can be dressed in anything you feel is comfortable. We don't have a compulsory dress code for the dance lessons. However, formal shoes for Men and skirts or dresses for ladies with dance shoes and heels would be perfect for the dance. However, if you don't have shoes initially, you can dance with socks and then later progress to the shoes.

kshitij nigam
Awesome place intensive training sessions , super teachers, a must go in case u are serious about learning and competing in international dance sport events
Sajit Mittal
Have been taking the intensive Latin competitive class for over 8 months now. It is really good. Your body posture and internal muscles also improve along with your dancing.

Lav Singhania
Wow! Better than I hoped. Thoroughly enjoyed. Highly recommended for couples who wanna boost their chemistry. The personal attention is highly appreciated.

Ritika S
VR Dancesport is a great place to learn authentic latin dance forms. Teachers are amazing and I've been having a great time here!

Aditi Choudhary
I am glad to learn from Rajeswari ma'am and Shanon sir. It been a wonderful experience. They not only focus on teaching you the right moves but also on your stylization and body language.
Register for a Demo Class