Tango Dance Classes | Meadows - Dubai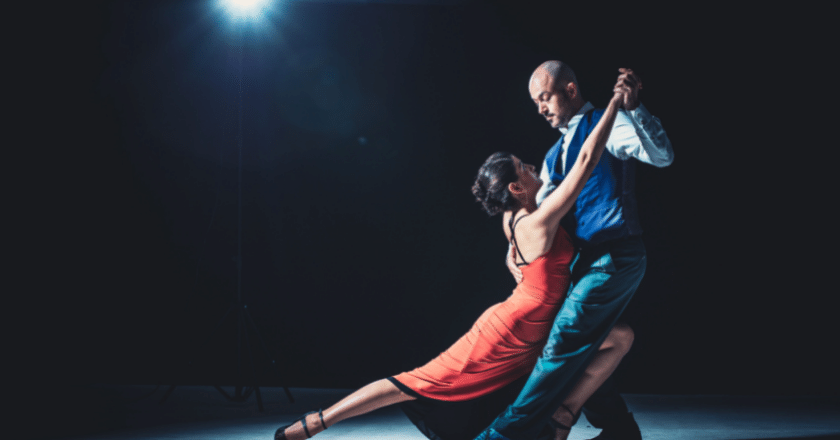 What is Argentine Tango: As the title suggests, Argentine Tango originated in Argentina. It was mostly performed by middle-class people living in suburbs around Buenos Aires.
Argentine Tango has 3 different variations: Tango Salon, Vals& Milonga. The music is different for each variation. Tango Salon Tango Salon is slow paced featuring sad love or separation music, while the other variations have a faster and more energetic tempo.
It was later accepted by the upper classes within Europe as a dance intended for stage performances and gained worldwide recognition. Tango is performed in a Closed Embrace where the connection or embrace between dancers becomes the primary focus.
It is a relaxing dance through an effective lead and follow, the female dances best when her eyes are closed. The man guides the woman with various walking patterns or in straight lines or in a circular pattern starting from his torso while the woman follows by using her upper body to follow his legs and torso are a bit slower with kicks, tangles and various styles to the music.
FOR PRIVATE DANCE LESSONS ENQUIRY
What will you learn in Argentine Tango Dance Classes at Meadows - Dubai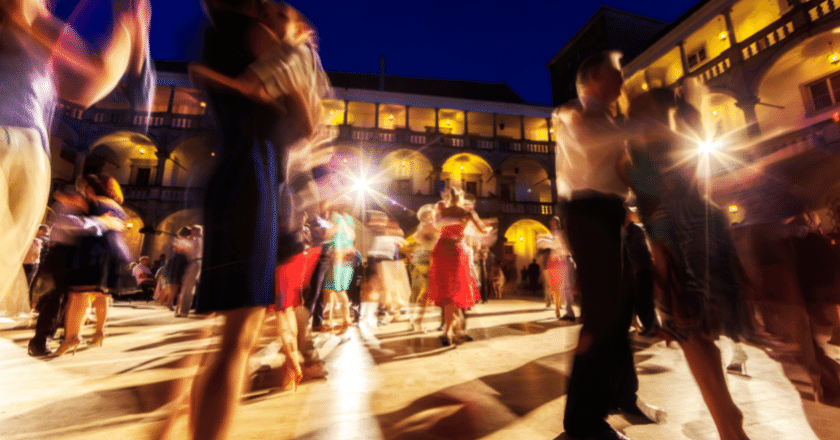 The art of learning Argentine Tango with Shan & Raj is a pleasurable procedure that provides beginners with a method to understand every aspect that starts by introducing Tango walks, steps, postures, footwork, women's lead and follow, creating stylish interpretation & rhythm. The understanding of body weights is essential to dance it correctly. Shan & Raj are known for making their dancers dance with gorgeous body and leg appearances within the shortest period of time even if they zero experience in dancing.
They've been selected to teach choreography and dancing to various actors and actresses in different Hollywood, Bollywood & British television shows.
Who can join Argentine Tango Dance Classes?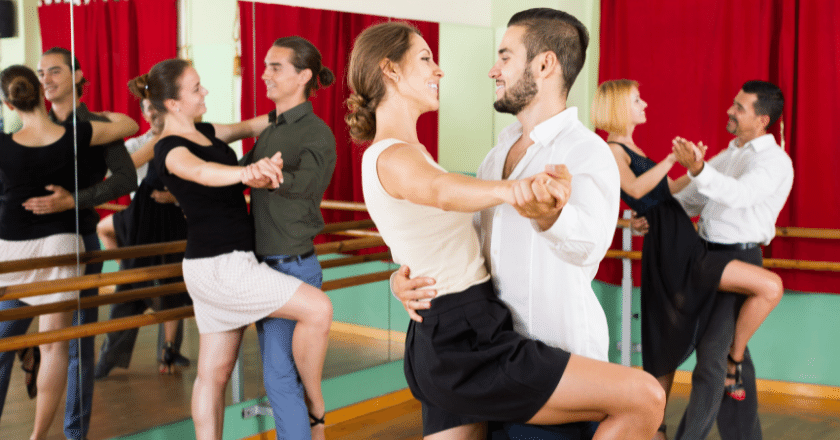 Tango is danced by anyone of any age, old and young. The form of dance that is meditative is excellent for stress reduction. It can also help improve the strength of your core and helps you improve your fitness. It isn't common to see people of all backgrounds, and no matter if they are beginner or trained dancers lining up to experience the Tango.
Schedule for Dance Classes
Pricing for Argentine Tango Dance Lessons
Private classes start at AED 200 in a class and classes for groups are available at very affordable prices.
Frequently Asked Questions
Can I learn to dance Tango if I have never danced ?


You can dance even if you have no dance experience previously. We have helped visually impaired students and helped them dance in just two weeks.

I am a beginner, can I have an advanced Tango class?


We recommend that you comprehend and learn the basic concepts before you move on to the advanced classes. Tango is mostly about the feeling and interpretation of the music , consequently, it's best to have your basics the first place.

Do I need a partner for Tango Classes?


It is true that Tango is a dance for partners and requires an partner to dance this form. But, you don't have to bring a companion to any of our classes since you are able to join our dance instructors for private classes as well as with other students in group classes.

Are Private Tango Classes available?
Yes. Private Tango classes are offered at Meadows – Dubai or at your location or at any of our conveniently located studios across Dubai
What do you need to carry and wear ?


You are free to dress in whatever you like.

 

There is no specific dress code for our classes.

 

However, formal footwear for men and skirts or dresses designed for girls wearing heels for dancing would be ideal.

 

If you don't own shoes at first you could dance with socks, and later move to shoes.

kshitij nigam
Awesome place intensive training sessions , super teachers, a must go in case u are serious about learning and competing in international dance sport events
Sajit Mittal
Have been taking the intensive Latin competitive class for over 8 months now. It is really good. Your body posture and internal muscles also improve along with your dancing.

Lav Singhania
Wow! Better than I hoped. Thoroughly enjoyed. Highly recommended for couples who wanna boost their chemistry. The personal attention is highly appreciated.

Ritika S
VR Dancesport is a great place to learn authentic latin dance forms. Teachers are amazing and I've been having a great time here!

Aditi Choudhary
I am glad to learn from Rajeswari ma'am and Shanon sir. It been a wonderful experience. They not only focus on teaching you the right moves but also on your stylization and body language.
Register for a Demo Class